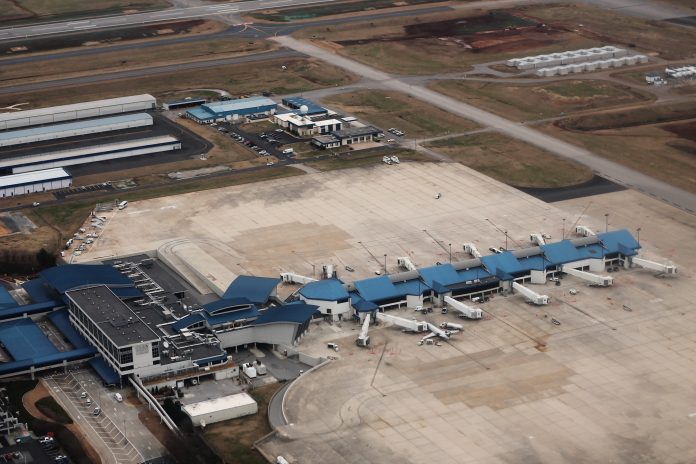 Asian forwarder Kerry Logistics Network (KLN) has introduced a trans-Pacific air freight service connecting Asian locations to the US in response to strong demand as a result of the pandemic. The Kerry Freight Controlled Network centres on Kerry's Americas hub set in Huntsville, Alabama. The inaugural flights will originate from Hong Kong in August.
KCN is a time-definite solution with guaranteed space and long-term pricing, with door-to-door solutions from small parcels to large and oversized cargoes, including dangerous goods and Lithium batteries.
KLN is partnering with the Huntsville International Airport to establish a hub for air cargo flights and trucking connections across the Americas. The forwarder will operate multiple aircraft on a weekly basis from origins in Asia.
KLN chief operating officer of USA, Kevin Bulger, said: "We chose Huntsville as our Americas air freight hub for KCN as it is congestion free and enjoys expedited transfer of cargo to Latin America and Mexico. With cooperation from Huntsville, we will be able to execute swift dispatch of cargoes to cities within the US and Canada. KCN will be a welcomed service in the increasingly tight air cargo market and meet the demands of customers looking for a lasting and reliable solution to their air freight needs."
Port of Huntsville chief executive, Rick Tucker, added: "The Port of Huntsville is a Southeast gateway to countries all over the world and makes our region a highly sought-after location for business and industry. Home to the Huntsville International Airport, Jetplex Industrial Park and the International Intermodal Centre, our port creates efficient, effective, and economical solutions for customers and stimulates the regional economy…Kerry Logistics Network will enhance HSV's global connectivity and speed to market solutions. We welcome our newest logistic partner to HSV and look forward to a long term, prosperous partnership."