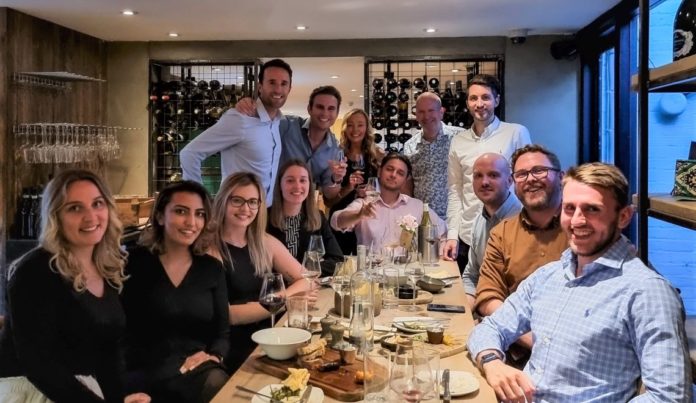 Croydon, South London-headquartered digital air cargo charter business CharterSync, is celebrating its third birthday in July.
Co-founders Ed Gillett and Simon Watson – who are commercial pilots and flying enthusiasts – say they have carved out a substantial share of the UK and European air cargo charter market since 2019 thanks to their technology-forward approach, connecting hundreds of freight forwarders, airlines and operators on five continents.
Simon Watson, said: "After achieving a six-figure turnover in year one of trading, our turnover has consistently risen by 84% year on year."
He argues that digital transformation is long overdue in the air cargo charter market. Up to 2019, the air cargo charter booking process was 100% manual, and laborious for both freight forwarders and operators. Freight forwarders looking for air cargo charter services had no option except to make multiple phone calls to identify the best deal– and even when they did make a booking, price transparency was non-existent.
Much of CharterSync's initial growth can be attributed to the demand for pharmaceutical/healthcare equipment during the COVID-19 pandemic; the company played a key role in keeping vital equipment flowing into the UK and Europe, flying more than 350 flights of PPE and test kits out of-China in 2020-22.
The company has been diversifying into a range of time-critical sectors, including automotive, oil and gas, fast fashion and pharmaceuticals
Watson explains: "Efficiency, price transparency and our focus on end-to-end logistics have kept freight forwarders and operators coming back to CharterSync, while dematerializing all documentation shaves valuable time off processing times. Since 93% of our air cargo charters are delivered on time, we can remove unwarranted uncertainty and stress from the supply chain process."